"Give Me Just An Hour or Two Per Week for Just 4 Weeks
& I'll Teach You How to Build Your Own Responsive Email List, Step-by-Step."


"Can I Teach You the Easiest,
Most Effective & Least Expensive Ways to Build a
High-Quality & Responsive
Email List,
with Authenticity and Integrity?"

Having a GIANT email list of potential clients and customers is the absolute KEY to catapulting your business success and making loads of money online.

It's simply a fact that your business (and your life) gets so much EASIER when you have your own large list, and I'm going to show you exactly how to build YOUR list with authenticity and integrity, step-by-step.


Are you...

interested in learning how building an email list of potential clients and customers will increase your sales, and make all your marketing efforts so much easier and more effective?


aware that it's absolutely imperative to have an email list of prospects, but you don't know what to do to build yours?


still struggling to build your email list, frustrated by what seems to be a painful and slow process, especially if your numbers have hit a plateau?



I recently asked my own email list what their #1 challenge was and they told me that it's building their lists. They know that if they have no list, then they have no one to market to, which means they have no one to buy their fantastic products and services.


But once you have a list, you can watch your income increase each and every month (as long as you treat them well and know how to market to them, that is!).



What you do (and don't do) in building your list can mean the difference between having a business that's consistently bringing you new clients and customers and one that's not.

But the good news is that growing your own profitable email list doesn't have to be hard. It can be easy, it can be authentic, and it can even be fun!

Keep reading and you will discover how you can:
Build a highly-targeted and responsive email list made up of people who have raised their hands to tell you that they want to know more about your offers.

Replace your hit-or-miss list-building efforts with easy and effective strategies and systems that leverage your time and continuously increase your results.

Increase your readership numbers from your current efforts, how to tell how many of your readers are actually reading your messages, and how many of those are taking action on your offers.
If you're ready to get your list-building systems in place and on auto-pilot NOW so you can enjoy an abundance of money, time and freedom in 2009, please take a few moments to read on...
---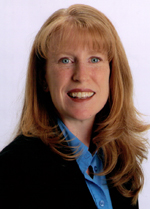 From: Alicia M Forest, MBA, 6-Figure Business Breakthrough Mentor
Date:
Subject: List-Building with Authenticity & Integrity Take Action Group

(Register now - Only 30 seats total available!)


Dear Fellow Entrepreneur:
When I first started out in my online business, I learned very quickly that the "if you build it, they will come" dream is just that - a dream!

I realized that while I had great stuff to offer, I wasn't going to create the wealth I really wanted if I didn't grow my list. This is the critical component to building a successful online business that so many new business owners don't get - at least not right away.

And honestly, I didn't get it right away either! But once I did...


Growing My Email List Changed Everything...


You may have heard me talk before about how growing my email list brings me more cash consistently than ever before, and as my list grows, so does my income.

And it's also given me what I personally want most: FREEDOM

More specifically, it's given me time freedom and money freedom.

And once I reached that all important tipping point in building my list, everything about running my business and creating the income I want became SO much easier and SO much more fun! (I'm going to share with you exactly what that tipping point is during this course.)

It's deceptively simple, this list-building model. And once you build your list to a certain point, things really start to snowball, and before you know it, you've got thousands of people on your list.

It's happened for me and for my clients like...



"My business partners and I had exhausted every idea we could come up to increase targeted (quality) subscribers to our company mailing list, but to no avail. Our list growth had completely halted. That is, until we implemented just a few of the 32-steps to list building that I was taught in the Client Abundance ListBuilding WorkGroup by Alicia Forest. In just 4-weeks, our list grew by 35.5%. That is UNBELIEVEABLE success for only having implemented 3 of 32 simple steps to our company Eblasts!!

Currently, our website is under construction for an extreme makeover, so that we can implement more of Alicia's 32-steps I learned from Client Abundance ListBuilding. I highly recommend this workgroup to any and every independent Internet business owner. If you are struggling to increase your email list, you cannot afford to pass up this opportunity to grow your business with "integrity and authenticity". For my company, the Client Abundance ListBuilding WorkGroup was well-worth our investment and reasonably priced to fit our modest budget.

Thank you so much, Alicia for the invaluable 32-steps. You not only made our workgroup exciting, but easy to understand and quite fun for everyone in the group!!"

Donna Patton, Founder/President
WeAreFearless.com
www.wearefearless.com




"Before joining the LBWG, I had a very small list of mainly family and close friends who were in my personal address book. I had no idea where to go to find more people or what to do next. Alicia offered simple ideas and suggestions that I could implement each week, often in very little time.

During the month the group met, my list grew exponentially. Since the group has ended, during one month I set a goal to add 100 new names to my list-- and I reached that goal! It's exciting to see new subscribers flooding into my mailbox every single day!

What's even more exciting is that I have only implemented just a few of Alicia's tips and techniques —I can only imagine how much faster my list will grow as I continue to follow Alicia's instructions.

I have been teaching communication skills for 10 years. During that time I have taught and participated in hundreds of classes — and I was BLOWN AWAY at the amount and quality of information Alicia shared with the group each week.

As I move forward in my business I often refer back to the list-building strategies Alicia taught me. What she taught during the LBWG is the most valuable business information I have learned.

If you've never taken anything from Alicia — make this class your first. Your business will move to a higher level as a result!"

Felicia J. Slattery, M.A., M.Ad.Ed.
Communication Consultant, Speaker & Coach
http//:www.CommunicationTransformation.com

"Alicia, so many of these strategies have been floating through my mind, but to have an experienced mentor put them all in order (plus details of implementation) helped decrease the noise in my mind, and get me into action.

I *knew* the ezine box was really important, but my web designer and developer didn't understand that, and couldn't really give me help or guidance. Seeing that you placed many strategies related to the ezine box at the top of the list, I realized I wasn't wrong to give it a lot of attention. Strategies #9 through #13, #15, #19, #30 and #32 weren't on my radar yet. It was great to learn about all these new possibilities. #32 seems really fun and easy -- I never would have guessed it was effective.

The level of clarity and organization with which you deliver emails, reminders, preparation ideas, downloadable content, the support blog, etc. give an excellent support structure! Again, this reduced any sense of potential overwhelm.

The amount of detail and sample language you gave made an overwhelming-seeming project a lot less overwhelming. I like how down-to-earth your style is, and it's grounded in a lot of specifics. You're very concise and articulate.

I *loved* that the class took place over a month so that I could chew on things and attempt implementation. Being able to ask you questions was extremely attractive and of immense added value.

Thanks for the amazing work you're doing! I can tell you put a lot of care and energy into all you do."

Laila Atallah
www.CareerCounselingwithaTwist.com


I want this to happen for you too.



So, what has building my list from ZERO to over 5000 followers brought into my life?

FREEDOM (my #1 value)


traveling with my family while still easily running my business from wherever we are (if I want to, that is :))


giving a portion of my profits to my personal charity of choice - St. Jude Children's Research Hospital - each and every month, as well as to other causes that are meaningful to me


learning from the best-of-the-best mentors, by being financially able to re-invest in myself and my business


investing the money I already earn to create true and lasting wealth for me and my family


spending the ENTIRE SUMMER on vacation at the lake where I spent my summers growing up


a 26' sailboat with a galley, head, and that sleeps 6 - a dream come true


easily afford my daughter's Montessori school tuition at $8,000 this year (and that's half-days!)


and, most important to me, I'm able to stay home and raise our 4-year-old daughter Chloe and 1.5-year old son Jack

Our 26' MacGregor sailboat...
It's not about the 'stuff', but we ALL deserve to play, and this was something I've wanted since I was a young girl, when I learned to sail on a borrowed tiny 2-person Phantom sailboat
on the same lake.



Sunset from the dock
at our waterfront cottage




Hanging at home...
For me, THIS is what it's all about - creating memories and being there to enjoy those experiences with the people
I treasure the most.



Me and my million-dollar mentor & coach, Kendall SummerHawk



Chloe and Jackson 2008

Having the time and money FREEDOM to be home to raise my children is priceless.




Chloe and Jack at the lake where I spent my summers growing up...

I'm so grateful to have the FREEDOM
to do what I want most, when I want most, and with whom I want most.

And nothing brings me more joy than being able to share this special place
with my family...
and they're pretty happy about it too!




James and Chloe at sunset in Aruba



Breakfast on the lanai
at the Four Seasons
Maui, Hawaii
(we're already planning a return trip)



I'm sharing this with you because you CAN create the life you desire if you grow your list! There is absolutely no limit to the income you can create for you and your family by using the proven and effective strategies that I'll be sharing with you in this List-Building Take Action Group.

As a business owner, you've likely heard that it takes numerous exposures to your message before someone even considers taking action with you, whether it's signing up for your list or investing in your products or programs.

And that's why I tell my private clients that growing their list is one of their top two business priorities - the other being the work they do with and for their own clients.

Once someone joins your list, and you stay in touch with them regularly, they will receive your message enough that over time they will learn to know, like and trust you enough to start investing in what it is that you have to offer.

(By the way, the people on your list who've already bought from you are the ones who will become repeat buyers and your best referral sources.)

And building that essential email list of potential clients and customers allows you to market to more than one person at a time with a click of your mouse, instead of trying to reach your prospects one by one, which can literally suck the life out of you and your business if you don't get this right away.


When you realize the power of leveraging your time and talent by marketing to many instead of one at a time, things become so much easier, and success becomes instantly more attainable.



Ok, so now you know that you need to grow your list if you want to create a successful business online. So, how do you do it? Well, I'm going to show you!



Even though I had created a website and been publishing an ezine for nearly a year for my niche market, I really knew very little about building a business online. My poor list was growing so slowly it was painful. I knew I needed help, but wasn't sure where to turn. By serendipity I ended up on Alicia's mailing list, loved her integrity and clear writing style. I trusted this product and class were just what I wanted.

I jumped in with enthusiasm and never missed a beat. My knowledge expanded and I grew so much with this program. For example, I fine-tuned my niche even more and surveyed my list to find out what their problems were. I created a free ecourse as another enticement to sign up for my ezine list. Lots more. But probably most gratifying to me was learning all the ways to grow my list. I implemented several and my list grew by 40% in six weeks.

Joining this group kept me on task and accountable. I highly recommend it!"

Susan Henderson
Coaching/Consulting for Creative Multipreneurs
www.creativemultipreneurs.com




Ready to Create a Massive List for Your Business?

Yes? Great!

Just one more thing before I give you the details: I do cover how to build a an email list in my 21 Easy & Essential Steps to Online Success System™.

But as a good coach, I've been listening to the feedback I've been receiving from those who've invested in 21 Steps, my ezine subscribers, and the members in my Client Abundance Coaching Cafe. And I soon realized that you wanted more -


MORE step-by-step proven strategies

MORE case studies and examples

MORE fill-in-the-blank templates

MORE unique and cutting-edge techniques

...that are working RIGHT NOW online


And even more importantly, you've been telling me that you need SUPPORT and ACCOUNTABILITY so you would actually DO the work required to build your list!

And that's why I created the List-Building with Authenticity & Integrity Take Action Group!

Every step, strategy and system is in this brand-new one-on-one online coaching program.
Introducing the...
List-Building with Authenticity & Integrity
Take Action Group

The List-Building with Authenticity & Integrity Take Action Group is a 4-week intensive program specifically designed to give you the strategies and resources you need to grow your list, without feeling pushy or inauthentic. And not only that, but during our time together, you'll come to understand exactly what your list really wants to buy from you, so you can start creating an income right now,
regardless of the size of your list.

I'm also going to give you personal one-on-one feedback, so you'll complete the program with a solid 'take action' plan to keep building your list (and earning from them) long after our time together comes to an end.

Who is this intensive coaching program designed for?
If you are just getting started with building your email list and want to do it right -
you're a perfect fit for the List-Building Take Action Group.

If you've got a list but you're just not getting the results you want from it -
you're a perfect fit for the List-Building Take Action Group.

If you feel anxious and uncomfortable promoting your offers to your list -
you're a perfect fit for the List-Building Take Action Group.

If you're simply struggling to grow your list of subscribers -
you're a perfect fit for the List-Building Take Action Group.

If you're not sure what your subscribers want from you -
you're a perfect fit for the List-Building Take Action Group.


If you're tired of talking and thinking about how to build your email list, and you're eager to actually start doing something, then reserve one of the limited spots in my List-Building Take Action Group today.

In this program, you'll focus on specific strategies each week with accountability built in for getting real work done.

With support from me, you'll choose the best strategy (or strategies) to implement each week, and you will share your results with me via a weekly progress check-in.

This List-Building Take Action Group is a supportive environment designed specifically to help pull you forward in building your list much more quickly than you could on your own.

So, whether your current list is small, medium or large, the List-Building with Authenticity & Integrity Take Action Group is for you if you'd like focus on boosting the size of your list for a MUCH more lucrative 2009.

Make the decision right now to stop struggling to create steady income from your business. You'll dramatically increase your list numbers if you consistently apply even just a few of the proven strategies that I want to share with you.

Click here to register now.


Let's take a look inside this unique online coaching program...
Here's What You Get For Your Commitment to Finally
Build Your Profitable Email List of Clients and Customers
I've been hard at work pulling together the Top 42 PROVEN ways that you're going to be able to choose from to take your list to a whole other level...


By participating in this intensive training, you'll:


Learn the EXACT STEPS to building your list, and the EXACT ORDER to do them in. (If you skip the first steps, you'll have to work even harder to build your list).


How to invite your current list of contacts (and you have more of them than you think) to your ezine list, without spamming them.


The tested and proven BEST spot for your opt-in form on any web page. (Just moving your current box to this location can dramatically increase your sign-ups!)


What things you MUST have in your opt-in box to get the MOST sign-ups possible.


What one simple addition to your page can make a huge difference in the number of sign-ups.


How to get many more quality emails on your list by making one simple request. (That means better delivery and response rates.)


What one word you should add to your opt-in box that gives you MORE NAMES along with those emails!


The ONE SENTENCE you MUST have in your opt-in box, to keep it legal.


How "dollarizing" the value of your free offering can increase your list numbers.


What a NAME SQUEEZE page is, what a SLIDE PAGE is, how to make one, and how to tell if it will either increase or plummet your sign-ups.


How to partner with others who are already reaching the prospects you want. (This is one of the fastest ways to build your own massive list.)


The best places to promote your free offering to increase your sign-ups.


How to build your list by adding one simple thing to what you're already doing daily - sending email.


How to hang out with your target market and invite them to join your list by simply being helpful - no selling involved!


Dozens of cheap, easy and effective ways to get thousands more targeted web visitors to your site, whom you'll turn into list subscribers, who then turn into clients and customers.


What co-registration is and how it can give your list numbers a big boost.


How to use what you already know and have already produced to consistently add to your email list.


How to best use advertising (for low-cost or free) to pull in subscribers from your target market.


Whew! We are going to busy for those 4 weeks! But just imagine for a moment how you're going to feel to have increase your list size within just 30 days, AND to know exactly how to continue to build upon that success!



And we're also going to cover:


How to use your business cards to invite new subscribers to your list wherever you go.


How to use in-person gatherings, such as networking events, conferences, seminars, tradeshows, and speaking gigs to gather a boatload of opt-in names.


How to find out what keywords your target market is searching for and how to use that info to add to your list numbers.


How to get more targeted traffic to your site, using a pay-per-click (PPC) campaign.


How to turn your articles into an invitation to sign-up for your list.


One simple tip to subtly and effortlessly point people to your sign-up page for your list.


How to make it super-simple for your current list members to refer you to others.


And much more...


Are you ready to join us? Then click here

It's likely that you've arrived at this page because you are either a friend, a colleague, a Cafe member, a former participant in one of my programs, or an ezine subscriber - which means that you've come here by way of being on MY List... :)

And if you're on my list and you've been around me for awhile, you know that I base everything I do on authenticity and integrity. You won't find any spamming tactics in this class, and no underhanded ways to get people to sign-up. Besides that it's not the way I personally operate, it doesn't even make good business sense to do so because there is a huge difference between just having a large list and having a large list of high-quality prospects.

The #1 way to build a responsive email list is with authenticity and integrity - it also makes things a whole lot simpler and more enjoyable!

Every single strategy that I'll be sharing with you WORKS.

So, here's my next question for you:

How Much Is Building Your List WORTH to YOU?

It took me a long time to get to the point where I really understood how imperitive it is to build my list. It took me even longer to research and test all the many ways of building a list that are being touted online.

I wasted a lot of time with some, and did a happy jig when others proved they worked. But I still cringe at the thousands of dollars I spent trying to put all the puzzle pieces together.

But now Iíve got it and I'm excited to share it with YOU!

If you've looked at other listbuilding systems or programs being offered online, you know that some Internet marketers are getting as much as $1000. And they don't even come with audio recordings, training guides, loving accountability, or a private resource area... not to mention...

ME as your listbuilding coach!

I know I could get more for this program (much more), but I want this to be an irresistible offer for you, so I'm NOT raising the investment for this program, but instead I'm honoring the 2008 introductory rate for you.

Why? Because I know some of you are struggling right now, and I truly want to share with you the strategies that work so you won't have to struggle as much as I had to, because having a high-quality email list is like having money in the bank.


Here's what two more of my clients have had to say about the listbuilding work we've done together:

"I came to the ListBuilding WorkGroup thinking I knew most of the strategies and information that would be provided. I signed up because I liked the idea of having accountability for putting list building strategies into action, and because I had recently made growing my newsletter list a priority. Much to my surprise and delight, I learned so many things that I didn't know. Many of the strategies Alicia provided are ideas I have not heard of in my 10 years of running and marketing my business.

Just in the short time the class was running, I applied several strategies, resulting in a 25% increase in my list! As I apply other strategies I learned, I know I will experience even faster growth, with well-qualified people signing up. Even better, Alicia's ideas can be implemented with little or no cost! I am looking forward to continuing to grow my list and having an audience that wants my coaching and my products! Thanks Alicia!"

Gillian Hood-Gabrielson
Healthier Outcomes
www.healthieroutcomes.com





"This Building your List Workgroup was exactly what I needed to boost my business. Alicia explained in a simple and relaxed way how to implement the 32 strategies. Prior to her class I did not know any the "secrets" of how to grow my list. Alicia' simple instructions helped me to build my list 50% just in two weeks! Thanks Alicia!"

Karin Vrij
Health and Wellness Coach (ACE)
www.MigraineReliefCoaching.com



Remember, I'm going to personally give you support, every step of the way!
Each Week's Lesson Includes:

A Comprehensive Training Guide: Each Monday for four weeks, you'll receive a new training guide that covers a number of list-building strategies based around a certain theme. As much as possible, I'll be giving you access 'behind the scenes' in my own business so you can see exactly what I'm talking about as it's working online right now. The training guides come as downloadable PDF files so you can save them to your computer and print them for easy note-taking (I give you ample space for
that, too!)

Audios Recordings: For each of the training guides, you'll also receive an audio version if you prefer to listen than read the material. You'll be able to listen online or download the recordings to your favorite MP3 player.

Take Action Steps: In your training guides, I'll be asking you to take action on the strategies we cover that week via worksheets and other exercises. I want you to be able to apply what you're learning right away, and for added accountability, you'll also receive...

Progress Check-ins: I'll be asking you to check in with me and the group once a week so we can all provide support and feedback from the wisdom of the entire group.

Private Website: This is your participants-only private resource area where you can access all of the content, including the training guides (and the extras I'll be throwing in) that are part of the program.

Access to me for e-coaching: You'll be able to ask me questions about any of the strategies we cover during the course via a private email list. This includes questions around how to best implement a certain technique for your business to asking for feedback on improving the results you'll be getting during our time together. You can post to our list anytime, so as soon as you need support, you can request it.

Please note: To be fair to all the Take Action Group members, you'll be able to ask up to 1 question per day (from Monday-Thursday each week). My experience has shown that setting this parameter enables all the participants to get the most benefit from the e-coaching component.

I'm also going to include these extra tools:

List-Building Checklist: You can print-and-post this sheet for instant access to all the list-building strategies we'll cover in-depth during this course to help you stay on track and moving forward.

List-Building MindMap: Not a linear thinker? You'll have access to a printable MindMap of all the list-building strategies and how they flow, to suit your learning style best.

Article Submission Spreadsheet: We just updated the spreadsheet which lists 150+ sites with live links so you can just click and post your articles to for maximum exposure online.

BONUS: A very special bonus contributed by Felicia Slattery, Communication Consultant, Speaker and Coach, that shows you how to use a 'signature speech' to build your list. To give you an idea of the value of this bonus, Felicia makes thousands of dollars each month giving her own signature speech!

And more resources and extras that will be added to the private site for this course!

BONUS: Jumpstart Your Marketing with Aweber - A QuickStart Interactive Webinar

In partnership with Online Success Manager Laura Lee Sparks, we'll guide you step-by-step through the process of using Aweber's services.

During this one hour webinar, you'll learn the basics of setting up your account and getting started using this service to automate your marketing and list-building activities. You'll watch as we show you right on your screen each step in the process.

After spending just 60 minutes with us, you'll know:

- how to set up your list, quickly and easily, so you can start collecting email address today.

- how to create follow-up messages, for your freebie offering, for customer support questions, for your ecourse, for sales follow-up ~ your options are limitless

- how to create broadcast messages, so you can set up and send you your ezine and other solo mailings with just a few clicks

- how to create a sign-up form for your website for your visitors to sign up for your list... the most critical piece to building your successful and sustainable business online.

You only need to learn how to do these things ONCE and you can repeat the process an unlimited number of times, which will translate into more and more clients, customers and sales for you.


Building your email list doesn't have to be difficult - I promise. Won't you join me to learn the easy and effective ways to grow your list, grow your income, grow your business and your life?
Seating is Limited, So Register Early
To be sure that I have enough time to service all my students well, I have to limit seating for this Take Action Group. For that reason, this e-coaching program is strictly limited to only 30 students.

Your first lesson will be delivered on Monday, May 4, 2009 and the deadline to register is Sunday, May 3, 2009. Please note that if the class fills prior to that (my Take Action Groups always sell out), registration will close early.
Here's our schedule:
Lesson 1: May 4, 2009
Lesson 2: May 11, 2009
Lesson 3: May 18, 2009
Lesson 4: May 25, 2009


All you need to do is focus an hour or so each week to start growing your list - that's it.
And you get my No Quibbles Guarantee... so you can't lose (except adding more clients and customers to your list!)


My Personal 90-Day
"No Quibbles" Guarantee:
I'm 100% confident that if you employ all the techniques and resources I share with you, you'll dramatically increase your list over the next 90 days.

If the information I share doesn't produce the results you were looking for, just ask me for a prompt refund within 90 days of your purchase.

No reason needed. No questions asked. No quibbles.

That's my promise.

Alicia M Forest, MBA
6-Figure Business Breakthrough Mentor
If that sounds fair, then let's get started...
Ready to Start Building
Your Responsive Email List Today?
YES, Alicia ó I want to reserve my spot for your List-Building with Authenticity & Integrity Take Action Group!


I understand that for $297 just $197 limited time special price, this intensive e-coaching program includes:
4 weekly training guides with take action steps that I can immediately apply to my business


4 weekly progress check-ins, for support and accountability



Online access to ask you questions

- I understand you're available to me Monday-Thursday for the duration of the program.

... all of which will help me apply the most effective listbuilding strategies to my business right away.

Class starts

Monday, May 4, 2009

, and the registration deadline is Sunday, May 3 or when all 30 spots have been filled, whichever comes first...

-->>Click here to Claim Your Spot NOW "Since I did the last TAG (nov08) my list size has doubled and is close to tripling in size. And I only seriously put the steps into practice since January this year. So thanks for a great series of classes on list building! "



Liz Copeland
The Food & Joy Coach
www.tranzformations.co.uk
I want to share something else with you... I've also put together this program for selfish reasons.

You see, while Iíve built my own email lists to over 5,000 over time using a handful of basic and advanced strategies, I've marked the next 6 months as the time I will be really focused on blasting off my list numbers.

Why? Because although things are very nice the way they are, I know that when I increase the size of my list, I increase the size of my income.
So, if you're ready to stop struggling with building your list and feeling like your pushing too hard to make a profit from them, NOW's the time to join me for this group. Let's set some huge goals together and make them a reality, shall we?

Just click this registration link and we'll get started...
Cheers,


Alicia M Forest, MBA
6-Figure Business Breakthrough Mentor

P.S. You may have heard that 'the money is in the list' - well, it's true. Please don't pass up your chance to finally build that list quickly, easily, with authenticity and integrity this April. Click here to get started.
PPS: Remember, there's only 30 spots so be sure to reserve your spot now!



PPS: Don't forget - this program is

100% tax-deductible

(check with you accountant)

, so you have nothing to lose.